It might be any of organization, company, or institution or it might be also a country. If it should be grown to a higher position or in a better way our economic activities should be done correctly.
How do we manage financial activities?
How do you use it?
On this basis, the growth of the organization can be decided.
In this article, you'll get information about "Best career opportunity in Financial Sector".
Read this article till the end.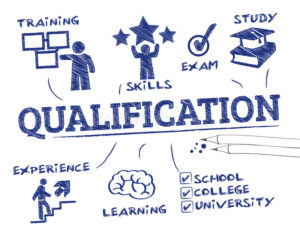 The most eligible or the qualification required is:
1)B.Com
2)M.Com
3)MBA Finance
Other than this eligible qualification is:
1)BBM
2)BBA
3)BA
And even the qualification that is eligible is:
1)CA(Chartered Accountant)
2)CS(Company Secretary)
Those who have opted Commerce background and have done graduation, and post-graduation related to finance are most eligible to work in the financial services sector.
While speaking about salary, we cannot keep a fixed salary, because salary depends on many factors.
Think there are two candidates and both are freshers. They go to the same Company and give the interview in the same company. Both get selected for the interview. But there will be variations in their salary. The variations in salary depend on many factors.
The salary variation depends on:- basis financial skills, communications, interpersonal skills, etc are the factors which the salary variation happens.
When we speak about the average salary in the financial service sector i.e 5.4 LPA (Lakh Per Annum)
The salary starts from 2.5 LPA (Lakh Per Annum).
The maximum salary ranges up to 35 LPA (Lakh Per Annum).
Salary depends on experience and skill basis.
So readers,
The wish of some Commerce students or the one who graduated or completed Financial Accounting normally want or wish to work in a big company.
Many of them have accounting knowledge or financial sector domain knowledge and if they are performing well also, because of a lack of information they will go for another segment.
it may be like working in IT Companies or working in the sales marketing segment.
Suppose, if you are having a core knowledge of finance and you are having good skills, then you are having lots of opportunities in finance.
If telling about the companies, many companies in India provide financial services.
Top Indian Finance Companies:-
1)Mahindra & Mahindra.
2)HDB Financial Services.
3)BAJAJ Financial Services.
4)IDFC
5)Muthoot Finance.
6)Tata Capital
7)Aditya Birla.
8)Cholamandalam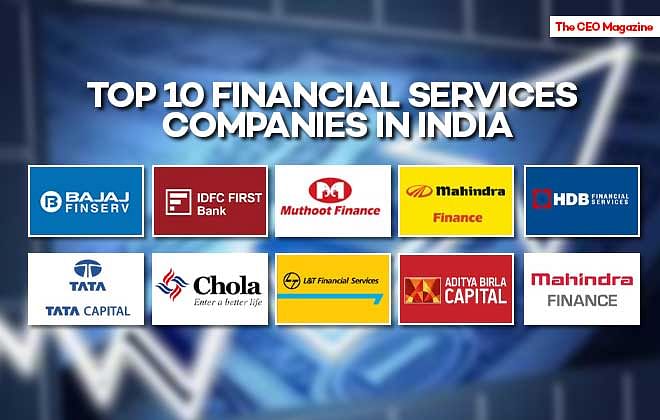 Top International Finacial Services Companies:-
1)Deloitte.
2)Ernst & Young.
3) J.P. Morgan.
4)Goldman Sachs.
5)KPMG.
6)PricewaterhouseCoopers.
7)Bank of America.
8)Morgan Stanley.
Now, I will give you the information about the Top Financial Career.
In Financial Sector, there are the top 8 career opportunities.
They are:-
Public Accounting means, now if any institution or organization, or company the finance accounting-related services required are provided by public accounting. Public Accounting is a third-party service provider. With the help of certified public accountants, they will provide their services to clients. For example, accounting, auditing, IT returns filing, etc are the job of Public Accounting.
Nowadays, there is much scope for Certified Public Accountants.
If you want to become a Certified Public Accountant, you have to get the Certification from the American Institute of Certified Public Accountants (it is the top accounting body).
If you get that certification, then you can become a Certified Public Accountant.
The average salary range of a Certified Public accountant is 7 LPA (Lakh Per Annum).
The next career opportunity in the finance sector is Credit Analyst.
What is a Credit Analyst? Credit Analyst means there are many companies, there are many financial services, banks, and credit card companies. So, they will normally provide credit. Credit may be individual, or it may be a company, or it may be a big organization that will provide loans for them. The job of a Credit Analyst is to check whether they are deserving to take the loan as they may be a particular person or an organization. The job role of a Credit Analyst is to analyze how much loan they are deserving to take and provide a report this to banks, and credit card companies Based on their history and based on their transactions, and based on their credit scores.
The major or important projects that come under Credit Analyst are:-
                               1)Consumer Credit Analyst.
                               2)Corporate Credit Analyst.
                               3)Financial Institution Analyst.
                               4)Sovereign Credit Analyst.
                               5)Credit Investment Analyst.
The next career opportunity in the finance sector is Financial Risk Manager.
3) Financial Risk Manager:
For big companies, suppose they want to expand their business or they should invest in a new segment and start a business. This type of projection goes on. The job role of a Financial Risk Manager is, so when starting a new business or the expansion of a business and what the implement happens from that and that what it implements that planning and project, so how much maximum risk factor is there? How much risk can it bear? So, generating a report is the job role of a Financial Risk Manager. The Financial Risk Manager is one of the advisors.
The next career opportunity in the finance sector is Equity Research.
Any of the company, based on the financial report or based on the financial modeling approximating the growth of that company or else buying the stock based on the history of performance basis. Suppose, that stock has a high value, should we sell that stock? This guidance is provided by Equity Research. This is the job role of Equity Research.
The main skill of Equity Research is good knowledge of advanced Excel, financial modeling, validation, auditing, accounting, and report writing.

The next high-scope career opportunity in the finance sector is Commercial Banking.
Commercial Banking is commonly known to everyone. For example, HDFC Bank, Axis Bank, and ICICI Bank. So, whatever these banking services are there come under commercial banking. There are many career opportunities in commercial banking.
Normally, what do Commercial Bankings do?
We keep our money there.
Normally, what do Banks do?
For example, if there is an SPI Bank, we will keep our money in the savings account. So, they will annually give us 3.4% or 3.5%, or 3.7% of interest for our savings account.
What do banks do?
With our money, they will invest it in others. Investments may be loans or any different types of investments. For those who want a loan, a loan is provided for them. The loan provided for them is a minimum of 11%.
Here the middle percentage is left up to 6% to 7%. The loan given to us is 3.7%, and the minimum loan they provide is 11%. Here something 6% to 7% is left over, so this is one of the profits for them.
Maybe if some % goes, a minimum of 3% to 4% they will surely get the profit.
In simple words, this is the working module of Commercial Banking.
There are some good career opportunities here. Some roles come under this.

The next career opportunity in the finance sector is Corporate Finance.
So, Corporate Finance means, any organization, or a company, and the economic activities which take place there are handled by corporate finance and it's the job role of corporate finance. By generating their financial module and financial report, now from any company, for example, particularly they want to invest for machinery. So, while investing in machinery, suppose they should invest in new machinery or they should repair the machinery they are having and can get a high profit from that. Analyzing this is a job role of Corporate Finance. There are many job roles in Corporate Finance.
For example, based on the financial modeling the investment is decided. Analyzing the risk factor while investing and through IPO, raising equity and on the decision of the management, distributing the dividends, and handling the complete banking business. So, this is the job role of Corporate Finance.
Next career opportunity if the finance sector is Asset Management.
There are 2 types of Asset Management,                                                                                                                                                                                                       1) Mutual Fund.
                                                                         2) Edge Fund.
Mutual Fund means, normally a middle-class man or a small amount of investment of organization, they provide their money to mutual funds investors.
What do mutual funds do?
Normally, they invest in shares and stocks.
SO, Mutual Fund means, an investment that is provided for the low-class or middle class.
Edge Fund means, the investments which happen in a higher level of investment for big investors, it happens in the crores of investment. So, this is normally that edge fund is done by big companies.
so, what is the difference here is;
In an edge fund, the investment happens at a higher level. In other countries, particularly for Industries, it has higher scope, so going and investing there is. So, at this level the investment takes place.
And the mutual fund is like the investment of a person or a company with a small-scale investment.
The next difference is;
In a mutual fund, the report for every day, every week, and every month should be provided; like what is the capital, and where is it invested. Suppose in a mutual fund company, there are 100 stocks. From that 100 stocks, if they are selling a single stock, they should give a report on that, why the stock is selling.
But, there is nothing like that in edge fund. Maybe for 3 years, they must give the report is not there. it's not compulsory to give the report. They overall provide the profit or loss statement for the investors.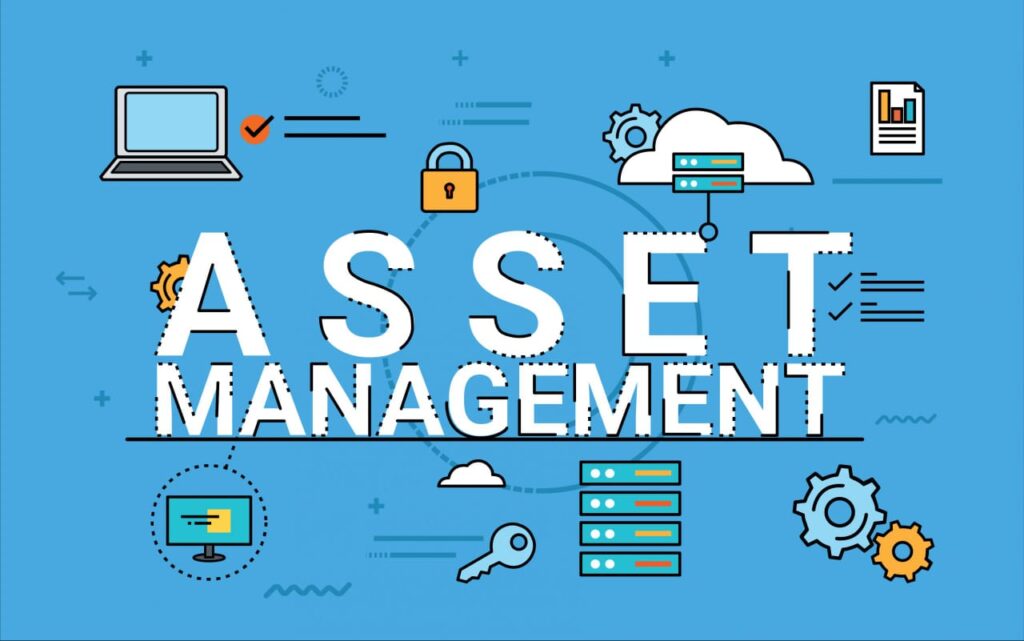 The next final finance career opportunity, in the current market which has high scope, is Investment Banker.
In simple, Investment Banker means, normally in childhood while in school, a leader will be appointed for each class. When the teacher will ask, who wants to become a leader, anyone will lift their hands, and he/she will tell I will become the leader. So, then he controls the overall class. This is the job role of an Investment Banker.
This means a business that takes place between a big company, so they will take the initiative.
In a recent example, Elon Musk overtook Twitter. So here, which type of business takes place? Here Elon Musk didn't go directly for Twitter management and he didn't ask directly.
So here, with the role of middle man, so here they are an investment banker.
so, he works as a broker between those two. what profitability does Twitter have, all these reports should be provided to Elon Musk? So, based on Elon Musk makes a decision and comes to a valuation. So, on this basis, Elon Musk purchased Twitter at this much in valuation. This is one of the job roles. There are many job roles like this.
While merging any two companies, or while acquiring any company here the job role of investment banker takes place.
Investment Banking is currently a high-scope career opportunities.
Hopefully, I believe that you have got the clarity from this article about the career opportunities in finance.
Find similar article about career and education here.