Complete analysis of Tally vs SAP
Tally and SAP are two prominent software solutions catering to business accounting and management needs. Tally primarily serves as accounting software, while SAP functions as a comprehensive Enterprise Resource Planning (ERP) solution. In this detailed analysis, we will compare these two software platforms across various dimensions, including their features, architecture, applications, costs, learning curves, job opportunities, and career growth prospects.
Key Differences Between Tally and SAP:
Tally's core module is Basic Accounting, whereas SAP's focal module is FICO (Financial Accounting and Control).
Tally vs SAP - Cost, Implementation, and Ease of Use:
Tally offers limited customization options.

SAP is highly flexible, allowing extensive customization to suit specific business needs.
Technical Architecture and Data Management: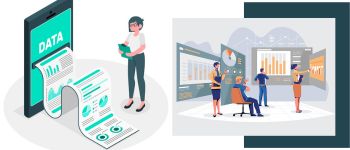 Learning, Jobs, and Career Growth:
In conclusion, Tally serves as a straightforward and cost-effective accounting solution well-suited to small businesses, while SAP is a versatile, powerful, and complex ERP system designed for the intricate needs of large enterprises. When choosing between the two, consider your business requirements, budget, available resources, and long-term growth plans to make an informed decision.