Top 10 Highest paying jobs in India. When it comes to choosing a professional field of work, money is a powerful motivator. After years of education and certifications, it is important to choose a career that not only matches your skills and interest but also supports the lifestyle you wish to have.

 Just about three or four decades back, career options were limited. There were only a handful of high-paying jobs in a specific industry like medicine or IT. Even there the choices were scarce and those who didn't start learning at a young age had no chance of ever reaching a high pay-grade. But with the evolution of digital transformation, many new jobs are available today, for which you can get certified even while you are still working.


Are you looking for a change and want to pursue your career with one of the top certifications of 2021.
Here is a list of the Best Paying Jobs in Technology.
Data is undoubtedly the most valuable asset for any organization today. The primary responsibility of a data scientist is to analyze all the data collected and interpret the complex variables and patterns. This helps businesses to make better decisions that take up less time and are cost-effective
Becoming a data scientist is not easy. You need to have enough knowledge about computer science, machine learning, matheematics, data visualisation, communication, and deep learning. Data scientists perform the following tasks:
* Understanding machine learnng algorithms.
* Creating data models.
* Coding in languages like Python and other analytical tools.
* Identifying business problms and providing solutions.
The demand for data scientists has grown by 29%, with a 344% increase in demand since 2013. Data science is a very vast field and offers many specialities and streams for users to choose from. Data scientists can earn as much as $150,000 per annum.
A digital Marketing Speciakist, or Digital Marketer, is responsible for helping maintain a brand by working on marketing campaigns. Their duties include performing market research, strategizing with other mrketing professionals, and creating content to aid in the success of marketing campaigns.
Digital Marketing Specialists should compare your company's advertising techniques and offerings with those of competing businesses. They should help maintain a profitable message for your company and help with research to ensure your offerings come close to ideal price points to offer value to potential clients but still let you enjoy a thriving business. They should keep an eye on data that shows changing trends in advertising consumption
and ensure that potential clients and consumers view your company's and projects and buy your products.
Duties will often include the following:
* Research advertising trend.
* Research competitor's pricing and products.
* Decide on the approprite placement of ads.'
* Determine what content will reach customers.
* Develop projects to create content.
* Publish digital marketing content online.
* Implement email marketing campaigns.
The Graphic Designer job description includes the entire process of defining requirements, visualizing and creating graphics including illustrations, logos, layouts, and photos. You'll be the one to shape the visual aspects of websites, books, magazines, product packaging, exhibitions, and more.
Your graphics should capture the attention of those who seethem and communicate the right message. For this, you need to have a creative flair and a strong ability to translate requirements into design. If you can communicate well and work methodically as part of a team, we'd like to meet you.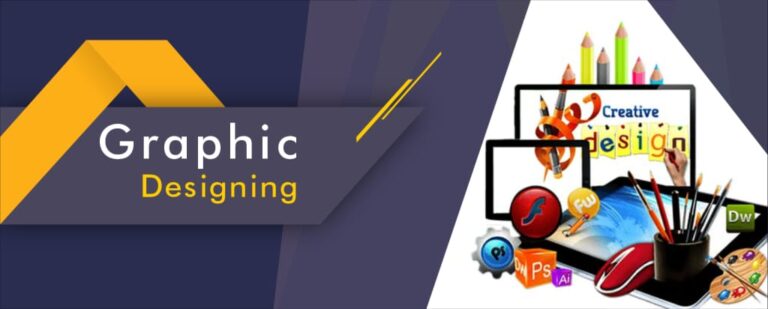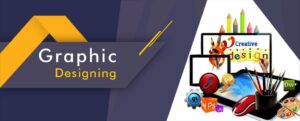 * Responsibilities.
* The goal is to inspire and attract the target audience.
* Schedule projects and define budget constraints.
* Conceptualize visuals based on requirements.
* Prepare rough drafts and present ideas.
* Develop illustrations, logos and other designs using software or by hand.
* Use the approprite colors and layouts for each graphic.
* Work with copywriters and creative director to produce the finl design.
* Test graphics across various media.
* Amend designs after feedback.
* Ensure final graphics and layouts are visually appealing and on-brand.
To ensure success as a CAD technician, you should have extensive working experience with CAD software, a keen eye for dtail, and the ability to work as prt of a team. top-class CAD technician is a technical wizard, creating exact computer models of building and machine designs according to the cklient's specifications.
Responsibilities

The goal is to inspire and attract the target audience.

Schedule projects and define budget constraints

Conceptualize visuals based on requirements

 Prepare rough drafts and present ideas 

Develop illustrations, logos, and other designs using software or by hand

Use the appropriate colors and layouts for each graphic
 Work with copywriters and creative director to produce the final design

Test graphics across various media 

Amend designs after feedback

 Ensure final graphics and layouts are visually appealing and on-brand
Huge volumes of data are produced every single day. Interest users generate over 2.5 quintillion bytes of data daily. This data in its raw form is useles. Over 97% of organizations are investing in Big Data and AI to analyze this data and derive insights. This is where organizations need Big Data architects.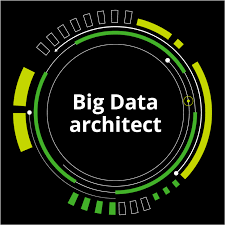 A big data architect plns designs and manages large-scale deployments of Big Data applications from start to finish. An architect's role is closely linked to the role of a data scientist, with the exact definition of a Big Data architect varying among organizations.
The key skills needed for this role are:
* Understanding Hadoop, Spark and NoSQL, and other data warehousing technologies.
* Programming skills.
* Data visualization skills.
* Communication skills.
Big Data architects need to have a working knowledge of data management, programming, Big Data architect is $140,000 per annum.
6. IoT (Internet of Things) Solutions Architect:
Internet of Things (IoT) is one of the fastest-growing technologies today. It uses Artificial Intelligence and Machine Learning to create a network of connectd devices that can seamlessly share data .
IoT solutions architect is a leadership role that entails overseeing the development and deployment of IoT solutions and the strategy behind them.
IoT solutions architects bridge the gap between technical and non-technical roles and collaborate with the project management teams. They have a broad understanding of technology but focus on the strategy aspect.
The skills needed to become an IoT solutions architect are:
* Strong programming skills.
* Knowledge of machine learning.
* Hardware design and architectutre.
An IoT solutions architects is responsible for leading and participating in all activities relate to architecture and design. They also help organizations to develop an overall IoT ecosystem and turn business needs into solutions architecture requirements. They earn an average of $130,000 per annum.
Software architects are the next on the list. The main task of a software architect is to optimize the development process by making design-related choices and setting technical standards of coding, tools, and platforms. Organizations hire them to test and develop software for them. 
The key skills required to become a software architect are:
Data modeling

 

Understanding of software architecture

Good programming skills

Strong analytical skills
Software architects are responsible for understanding customer demands and requirements and carrying out hands-on work to develop software prototypes. The demand for software architects and engineers in India is very high, with organizations paying well over $114,000 per annum…
8. Artificial Intelligence:
An Artificial intelligence  Architect defines, designs, and builds solutions that drive growth and productivity for businesses through automation. In other words, this role requires you to develop and manage AI solutions within organizations.
The skills required to become an AI architect are:
Deep knowledge of mathematics and statistics

Solid programming skills with knowledge of Python, R, and Torch

Working knowledge of TensorFlow and similar technologies

Understanding of technologies related to AI like Machine Learning, neural net, and Deep Learning
The level of expertise, knowledge and soft skills required to become an AI architect is very high. This is why it is one of the highest-paying tech jobs today, with an average salary of $110,000 per annum.
Cloud computing was one of the fastest-growing technologies of the past decade. It has now become a mainstream technology that organizations and individuals across the world use on a daily basis. This has created many new jobs in this area, with many job roles to choose from. Out of these, cloud architect is one of the most lucrative jobs.
To become a cloud architect, you need:
A deep understanding of cloud application architecture

Knowledge of Amazon Web Services (AWS), Microsoft Azure or Google cloud platform

Excellent communication skills
A cloud architect helps an organization to develop cloud architecture, develop a cloud strategy, coordinate its implementation and deployment. They also must ensure proper application architecture and deployments within the cloud environment. You can earn $107,000 per annum on an average in this field.
According to the United States Bureau of Labor Statistics, web developer jobs are set to grow by 13% from 2018-2028. Currently, there are about 23 million developers around the world, with jobs quickly increasing. 
A full-stack developer is responsible for both front-end and back-end development. As a professional, you need to be well-versed in every stage of the development process from conception to deployment and maintenance. As a full-stack developer, you must know:
Technologies like MongoDB and Node.js 

How to design and develop an API

Coding and scripting

Web development fundamentals

Database technology basics
The main responsibilities of a full-stack developer are designing and building APIs, making sure the applications meet responsiveness and quality standards and implementing data security. The average income of a full-stack developer is $106,000 per annum.
There are many other fields like Business Intelligence and cyber security that pay very well. One major advantage you have for all these job roles is that whichever one you choose, you don't have to spend years to get the necessary qualifications.  online training programs can help you get certifications for the highest-paying tech jobs today. Find your interest and enroll in a course of your choice today…….